I've been meaning to post more frequently, but instead over 2 weeks have gone by and… nothing.
Like actually – capital N – Nothing.
Sorry about that, I've been using my reading week (so the week before midterm exams at HKU), to catch up with some academic stuff. And also de-stress by procrastinating on other things.
Yup, I'm in my 3rd year and still can't get it in my head that a bit of work now means less panic-filled, sleepless, deadline-fighting nights later…
Great job at setting a example, Rebecca.
Also I've been dealing with some technical troubles (mainly that I accidently dropped my new phone in a puddle and have been freaking out trying to get my photos off of it when it keeps glitching on me)
Pro tip for future me: MAKE BACKUPS OF STUFF! (like for EVERYTHING)
So what else have I been up to recently?
Insect collecting around Hong Kong (for my insect ecology class)
Volunteering as a commentator with the Student Blog Challenge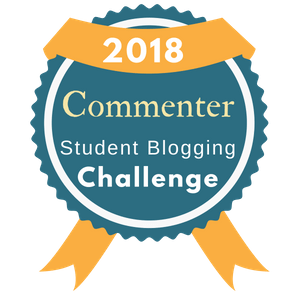 Chatting with some of my secondary school friends
Reading books – atm I'm rereading The Poisoner's Handbook: Murder and the Birth of Forensic Medicine in Jazz Age New York by Deborah Blum
Catching back up with diary writing

and now having to make-up a few blog posts due to the afformentioned lack of posts without a good reason

Revising for classes
Watching German movies (more about that later…)
So yeah, I should post more so that these weekly posts don't just become ever growing bullet point lists of "random-things-I-would-write-more-about-but-can't-because-of-how-much-stuff-there-is-to-say".
I'll try to get a few of those on the list but again, dealing with cellphone death at the moment so a bit preoccupied.
Until next time,
-Rebecca
p.s. Also, the big one which I somehow left off, EXCHANGE PLANNING. Holy F- I am less than 3 months away from that trip, yikes!